A stay steeped in history
Historic Moments
The grand opening of the Hotel Imperial in 1914 was a social event in the city, although nobody could have imagined back then that it would turn into Valladolid's longest-standing hotel establishment.
The same family that founded it continues to govern the hotel, located in a monumental building with almost five centuries of history, which was previously the residence of the Gallo de Andrada family. Its original ashlar facade maintains its beauty at the entrance of the restaurant, and the classical decoration elevates the historical essence in this rooms, which is always fascinating.
Regarding the decoration, it's also worth highlighting the Tuscan columns of the old patio that is now home to the cafe. These columns support the original Renaissance capitals, a vestige of the courtly life of the opulent family of bankers who resided in its rooms for generations.
Among the historical figures that will be forever associated with this hotel, it is worth highlighting Don Juan Gallo de Andrada who, during the period in which Valladolid was the capital of the Kingdom of Spain, was the owner of the house and scribe to the Court of Felipe III. He was the one who bore witness to the publication of the first edition of Don Quixote, back in 1604.
Interior of the Imperial Hotel in the 20's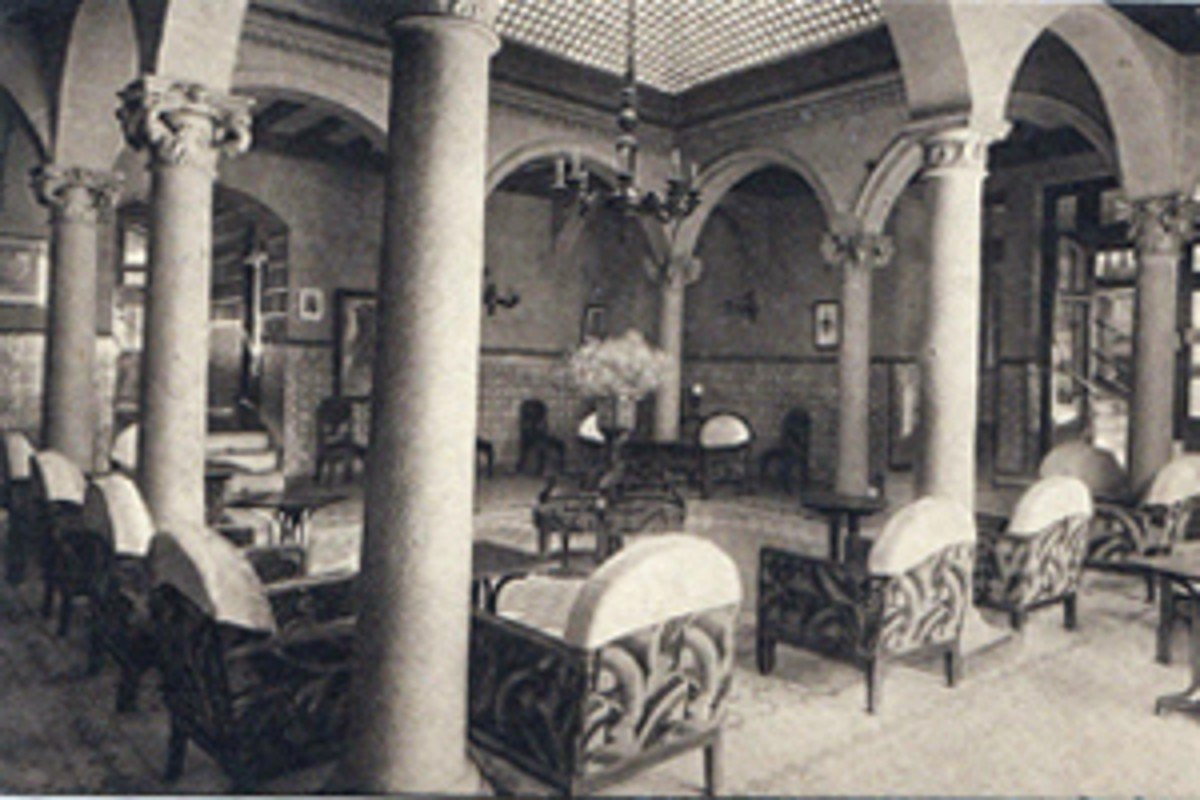 Rooms Imperial Hotel 20's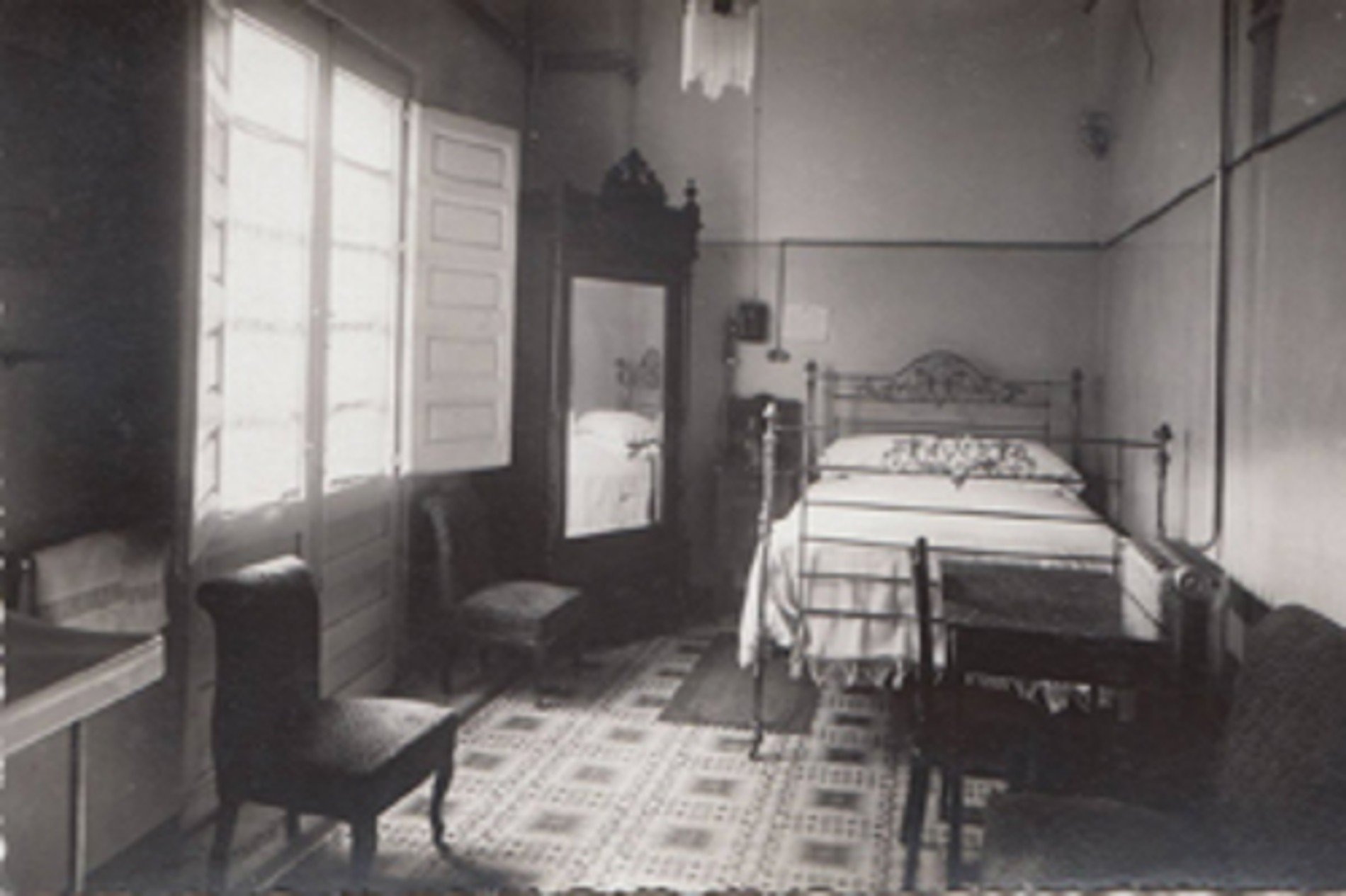 Hotel staff 20's